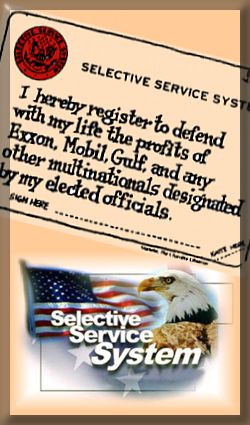 Countering the military in high schools: Read about COMD's successful lawsuit here.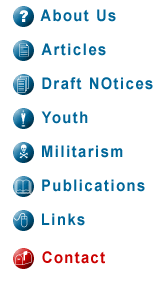 Articles from Draft NOtices, October-December 2014
Attempt to Link Draft Registration to Drivers' Licenses Fails (Again) in California
— Rick Jahnkow
Assembly Bill 2201, which would have prevented men from driving legally in California if they didn't register for a possible future military draft, died when it failed to survive the Senate Committee on Appropriations.-Full Article
Reflection on My Time as Project YANO's Student Intern
— Jesus Mendez-Carbajal
In the past nine months as Project YANO's 2013-2014 student intern, I have learned an immense amount of information about U.S. militarism, its far reach, and counter-recruitment. I have been directly impacted on multiple levels. I have grown mentally through the knowledge I have gained and also personally through the interactions and relationships I have built with youth, advisors, teachers, mentors, and Project YANO supporters, volunteers and board members.-Full Article
Any Contradiction Here?
Below is an excerpt from a military regulation governing recruiters when they arrange for high schools to give the military's aptitude test, the ASVAB. . . . So which one of the two . . . instructions do you think recruiters will obey?-Full Article