From Draft NOtices, January-March 2017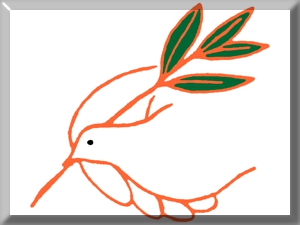 In July 2016, a letter in support of draft registration for women, signed by 16 organizations, was sent to the chairs and ranking members of the House and Senate Armed Services Committees. The joint letter was coordinated by the national American Civil Liberties Union and was sent on ACLU letterhead. Its signers included, among others, the Service Women's Action Network, American Association of University Women, Human Rights Watch, NAACP, National Center for Lesbian Rights, and National Organization for Women. Their goal in urging the extension of draft registration to women was very narrow: advancing the cause of gender equality.

The fact that groups like the ACLU have historically opposed military conscription in the U.S. made the letter all the more frustrating to those who have been trying for decades to end draft registration and terminate the Selective Service System. In response to the ACLU-coordinated letter, COMD and a number of other organizations wrote and sent the following statement to various signers of the ACLU-coordinated letter. Because of space limitations, this is a slightly abridged version of the statement.


Read more: Rebuttal to Groups Supporting Female Draft Registration