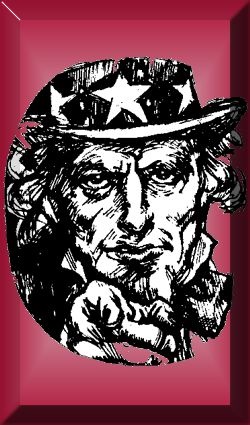 Countering the military in high schools: Read about COMD's successful lawsuit here.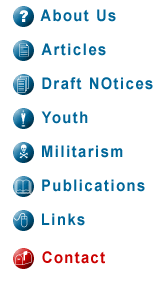 Articles from Draft NOtices, July-September 2015
Bill Linking California Licenses to Draft Registration Advances
— Rick Jahnkow
Assembly Bill 82 passed the California Assembly on June 2. The vote was 73-2, which cleared the way for it to move on to the senate side of the state legislature. As of this writing, it was scheduled for a June 30 hearing before the Senate Transportation and Housing Committee. If it passes that committee, it will go to an appropriations committee, which is where the same proposal died six previous times. -Full Article
Marines Head to Central America — Say It Isn't So!
— Joey King, Veterans For Peace . . .
The U.S. Marines will soon deploy to Central America, according to a May 9 report in the Miami Herald (and Stars and Stripes). Most of the 280 troops will be headed to Honduras, which, since the U.S.–backed coup in 2009, has become the "murder capital of the world."-Full Article
The $15/hour Minimum Wage Campaign Is Counter-recruitment
—Rodrigo de la Rosa
This campaign not only advocates for economic justice, but it will also have an impact on military recruitment, because the most powerful factor that drives people in working-class communities into the ranks of the military is POVERTY.-Full Article