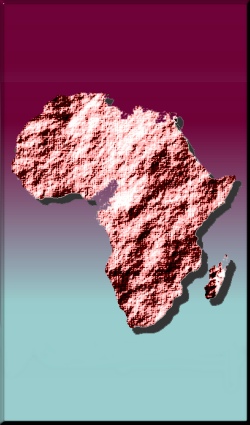 Countering the military in high schools: Read about COMD's successful lawsuit here.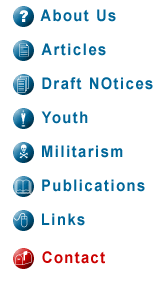 Articles from Draft NOtices, April-June 2013
Africa: Another Growing U.S. Battleground
– Sasha Wright
In his January inauguration speech President Obama declared that "a decade of war is now ending," and "enduring security and lasting peace do not require perpetual war." But the only wars Obama is ending (and even those not 100%) are the big ones, involving large-scale deployment of ground troops, substantial U.S. casualties and direct naked occupations.-Full Article
Navy Steals: The Military's New Interest in STEM Education
– Seth Kershner
Although women make up about half of the United States workforce, they represent just 24 percent of careers in STEM fields (science, technology, engineering, and mathematics). In order to correct this, major nonprofit groups have been organizing STEM enrichment camps for middle- and high-school girls, driven by the philosophy that more women will pursue STEM careers if their interest is piqued at an early age.-Full Article
Women in Ground Combat Service: Victory?
– Kathy Gilberd
In January, outgoing Secretary of Defense Leon Panetta announced the lifting of the Combat Exclusion Policy (CEP), which formally excluded women from ground combat service in the military. Panetta's action, which reflected the unanimous recommendation of the Joint Chiefs of Staff, will give women potential access to over 230,000 positions previously closed to them. In his announcement Panetta also said, "We are moving forward with a plan to eliminate all unnecessary gender-based barriers to service."-Full Article