From Draft NOtices, July-September 2015

— Rick Jahnkow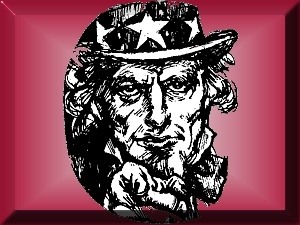 Assembly Bill 82 passed the California Assembly on June 2. The vote was 73-2, which cleared the way for it to move on to the senate side of the state legislature. As of this writing, it was scheduled for a June 30 hearing before the Senate Transportation and Housing Committee. If it passes that committee, it will go to an appropriations committee, which is where the same proposal died six previous times.

The bill states that in order to apply for a license or license renewal, males would have to give their permission for the California Department of Motor Vehicles to automatically register them with the Selective Service System, the federal agency that would conduct any future military draft. The requirement would apply to all male license applicants up to age 26, regardless of their citizenship or residency status.

Opponents of the bill have included groups that advocate on behalf of undocumented immigrants. AB 82 concerns them because one of the federal agencies that SSS has a formal data-sharing relationship with is the U.S. Customs and Immigration Services (USCIS), the Department of Homeland Security agency that oversees actions taken against people who are without legal residency. California now issues drivers' licenses with a special waiver for individuals who cannot prove they are legal residents, and the state licensing law says that their residency information in DMV records cannot be used as a basis for investigating or detaining them. The state, however, would have no legal power to regulate what USCIS might do with information it receives from SSS, including DMV data identifying individuals who are without proof of legal residency.


When this conflict with California law was pointed out by various groups (including COMD), SSS claimed that it does not share information with USCIS and is not empowered to collect information on registrants' citizenship. SSS's Privacy Act statement, however, very clearly says that it DOES share information with USCIS, and other documents indicate that it occasionally does solicit citizenship information directly from draft registrants. This and other misinformation from SSS has, unfortunately, been used effectively to neutralize some of the opposition to AB 82.

When legislators suggested that license applicants should be allowed to opt in or opt out before DMV transfers their information to SSS, SSS responded by claiming individuals would be able to opt out on the SSS web site, provided they do so within a limited time. However, SSS has historically refused requests by individuals to cancel their registration, and there currently is no opt-out form on the SSS web site. If SSS goes back on its promise to allow men to opt out, the state legislature would have no way to know it or to exercise any legal authority over the federal agency.

Another problem with the bill stems from the fact that SSS would receive data for license applicants who are as young as 16 years old, even though it only has the authority to register men who are age 18-26. SSS's solution is to promise that it will hold the data on younger license applicants until they reach registration age. California law, however, says that a parent or guardian is the party who is legally responsible for the license application of a person under age 18, so it would therefore be impossible for those minors to have given DMV permission to register them with SSS. Furthermore, federal law does not permit a third party to register an individual for the draft, so SSS would be operating outside the law if it registered people by citing the presumed consent of parents or guardians.

Given the many aspects of AB 82 that are legally questionable, if it passes it could be ripe for a legal challenge. And the fact that the same or similar laws have already been implemented in several other states would mean that a successful challenge could have very broad implications. If the need for litigation arises and the required resources became available, COMD would certainly consider becoming a plaintiff in any lawsuit.

For updated information on AB 82, contact COMD at 760-753-7518 or This email address is being protected from spambots. You need JavaScript enabled to view it.

This article is from Draft NOtices, the newsletter of the Committee Opposed to Militarism and the Draft (http://www.comdsd.org/).